We get comments and calls all the time after someone sees a picture asking, "How much does something like this cost?" 
It's a great question and a very reasonable one. I mean, we need to know if something like that is even attainable for us, right? What's the point of your wasting time with consultations if it is out of your reach at the moment, right? No one wants to endure that uncomfortable moment when you get through a consultation about your dream yard, they give you a price and you have to tell them you don't have enough money to do it. 
Makes complete sense. No one likes not being able to afford something. So I'm going to try to help clarify whether or not you can afford a water feature:
The first step is to ask yourself what is going through your mind:
What type of water feature are you looking for? Do you know the different kinds?
What qualities are you looking for?
How do you want to spend your time with your water feature?
What are YOUR goals for having a water feature?
What would you feel comfortable spending on a water feature? 
I get that asking what your budget is seems like a loaded question. You may be thinking, I don't want to tell them what I can spend because they'll just raise the prices. That may be true for some which is why you should always be careful when choosing a pond contractor. However, it is not the case for us. Our prices are our prices no matter how much money you have. Telling us your budget simply gives an idea about where to start with the conversation. Because trust me, if you don't give Cody a budget...he'll turn your backyard into Disney World, which no one can afford.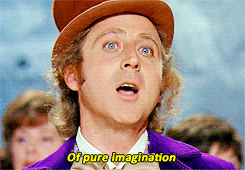 So after you have thought about these questions and maybe even written them down, we'll talk to you about what options we think are best. Our Fountainscapes start at $3,000 and up for more custom fountainscapes. Our Pondless Waterfalls start at $3,500 and go up depending on size (Although I will mention with streams, you get more bang for your buck the longer the stream.) And our Ecosystem Ponds start at $5,000 and go up as big as you can dream. 
But here is the thing with water features. There are so many combinations. You can have a pond with a stream, a stream with an urn, a pond with a constructed wetland filter for added filtration, a pond with a stream, two urns, a constructed wetland, and an intake bay. And that's just the beginning of it. Our water features are easily adaptable and I promise you that we can find something that you are comfortable with. 
I guess the question shouldn't be Can You Afford a Water Feature? but perhaps instead it should be Will You Let us Find the Best Option For You?
If you are interested in talking about what you want more, feel free to reach out to us through our contact form or by phone. (479) 268-2915
Please reload